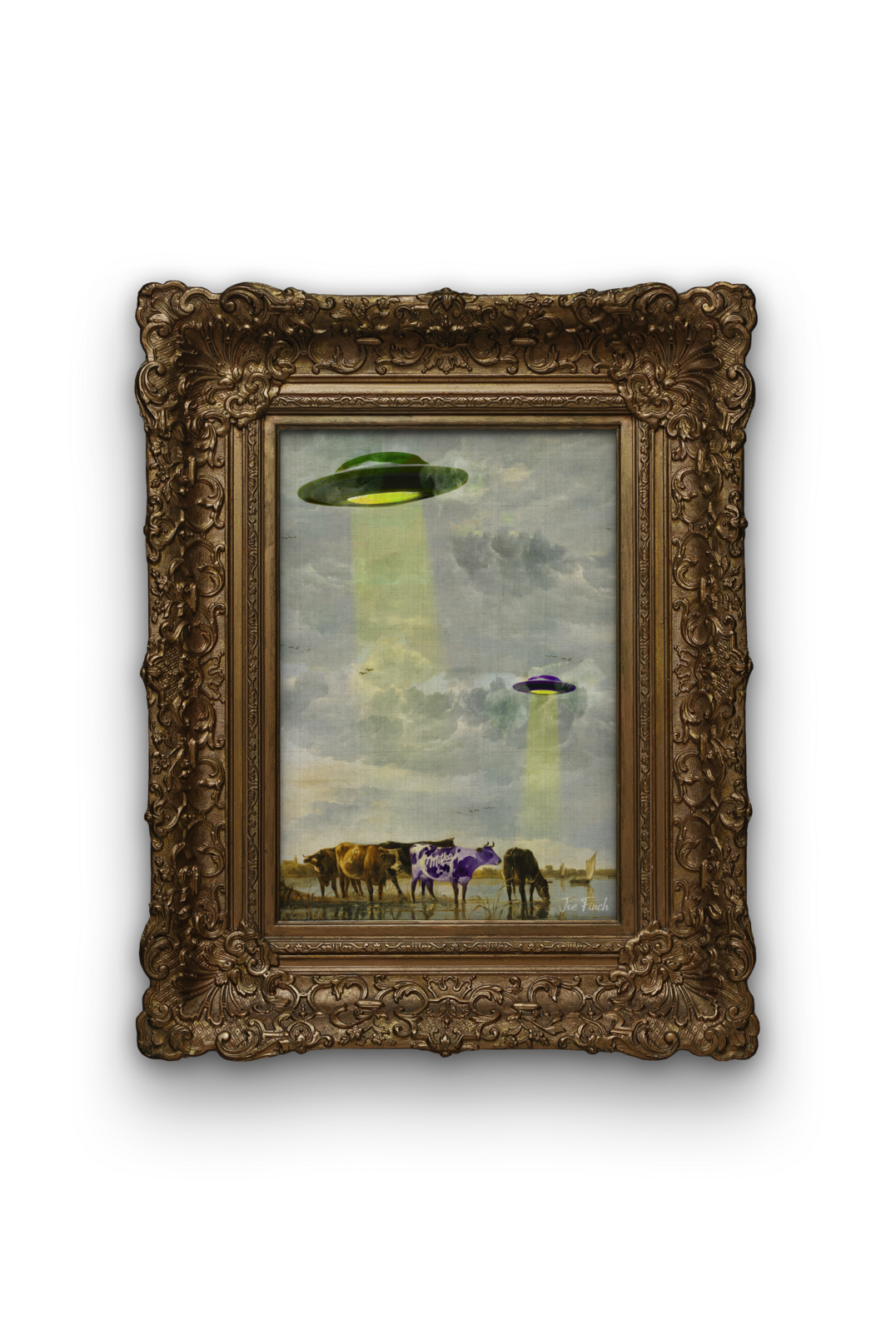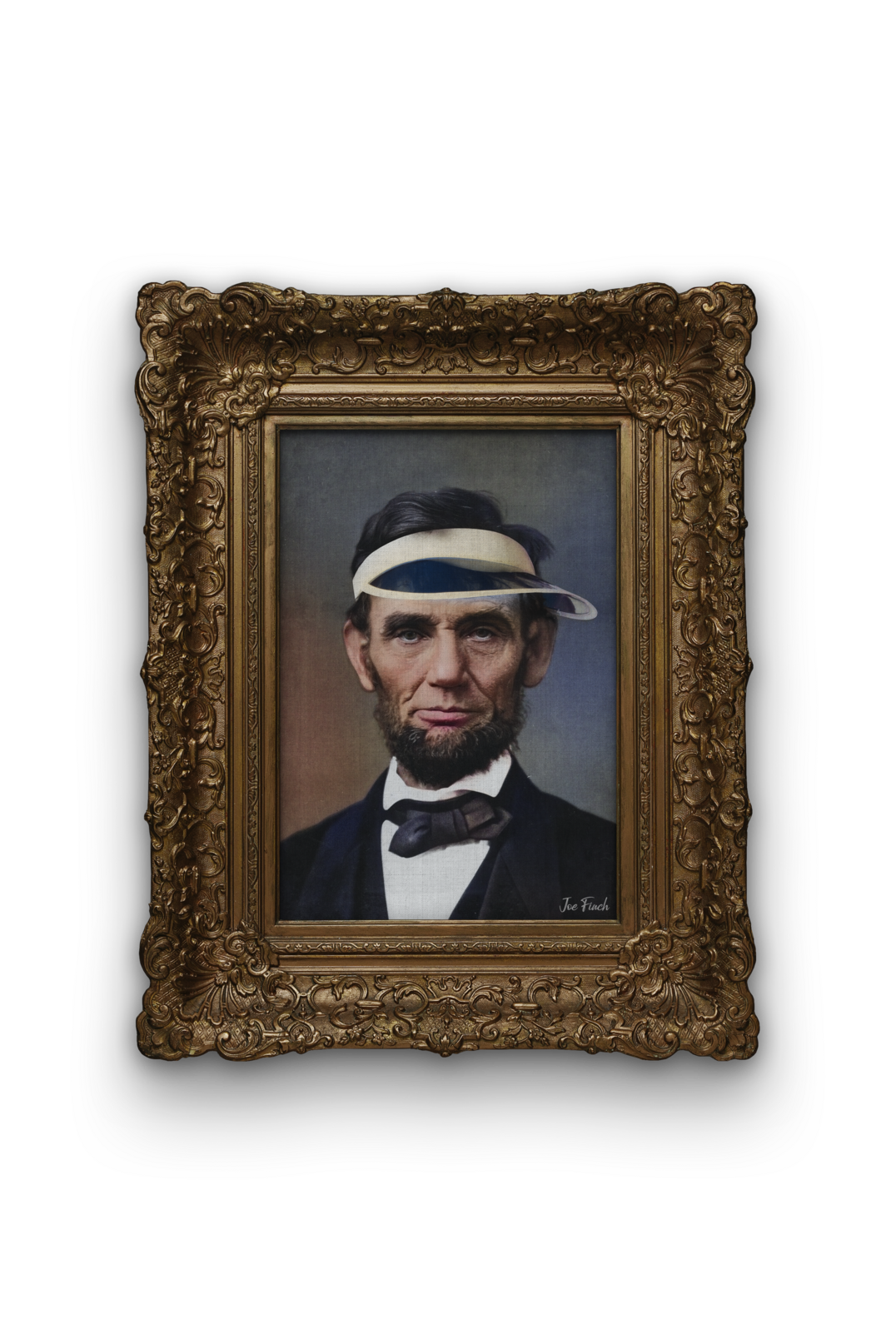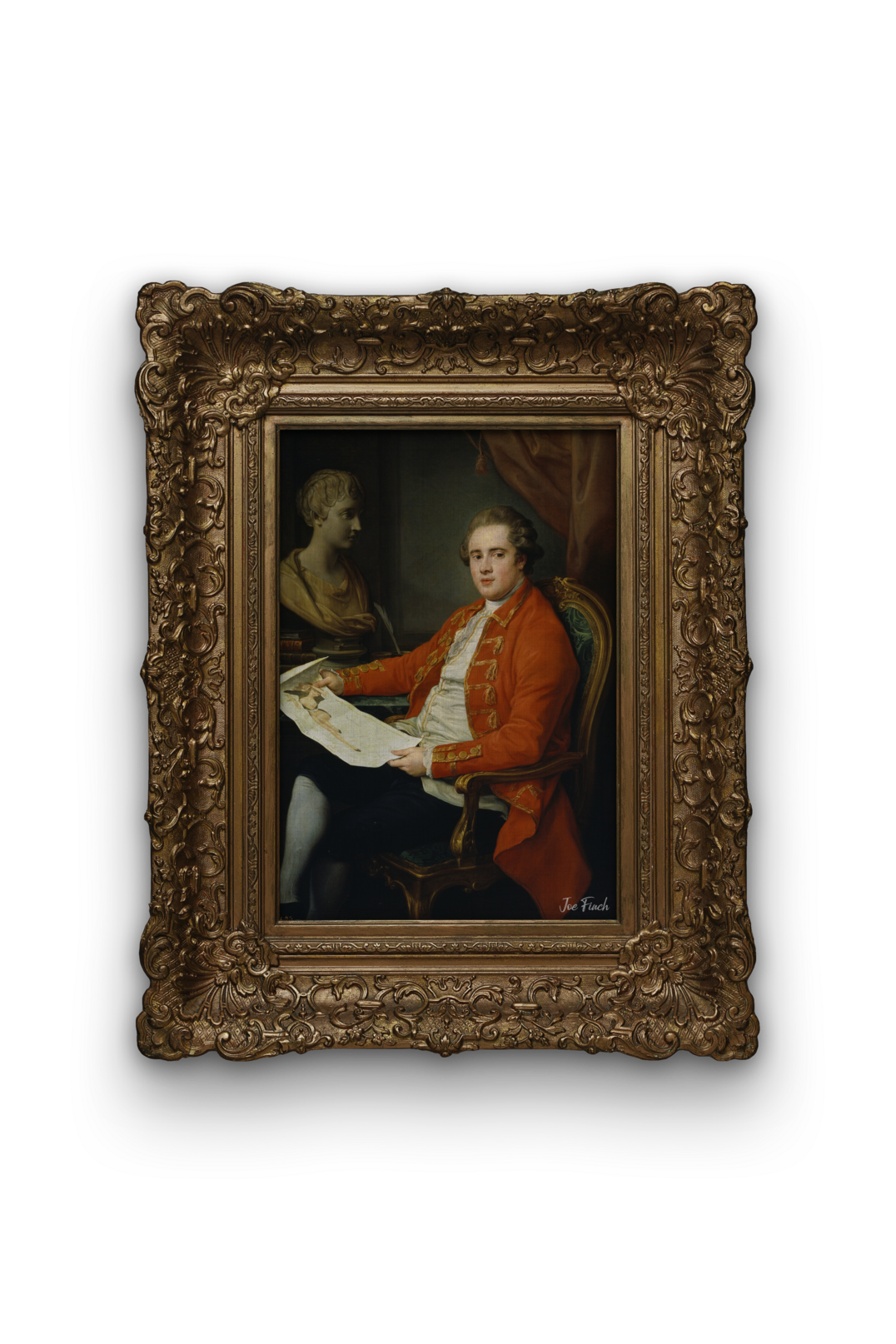 Thanks to an irrepressible urge to create new styles, Joe began immersing himself in Old Masters, modifying them with his idiosyncratic touch. When viewing these works, one quickly discovers his at once subtle and impactful statements.
Technique 'Paintings with Paintings' are high-resolution photographic masterpieces. Captured in museums – with their permission-, at the homes of private collectors, or through collaborations with international partners. Afterwards, the images are worked on in minute detail. The resulting images are then printed on canvas using a special technique, and subsequently stretched onto a wooden frame, just like the painters did with the Old Masters that inspired this series, With 'Paintings with Paintings', Joe adds an extra layer of authentic depth to his existent oeuvre. To familiarise himself with the materials used to create the Old Masters, Joe shadowed one of the period's most renowned restoration experts, during which he engrossed himself in the use of brushes, restoration techniques, and the many different varnishes.
Joe was also inspired by the story of master forger Han van Meegeren. For his forgeries, van Meegeren used 17th-century canvas and paint mixed with bakelite. Thanks to this synthetic material, the paint would dry as if it were hundreds of years old. The work would then be placed in an oven where van Meegeren would bend the canvas over a cylinder, allowing for the all-important craquelé. Applying the different varnishes and craquelé makes Joe Finch's work so labor-intensive. The use of various techniques and layers of varnish in this way makes each work by Joe Finch unique.